A classic genoise sponge cake is made with four simple ingredients: flour, sugar, eggs, and butter. Learn how to make it and what desserts to use it in!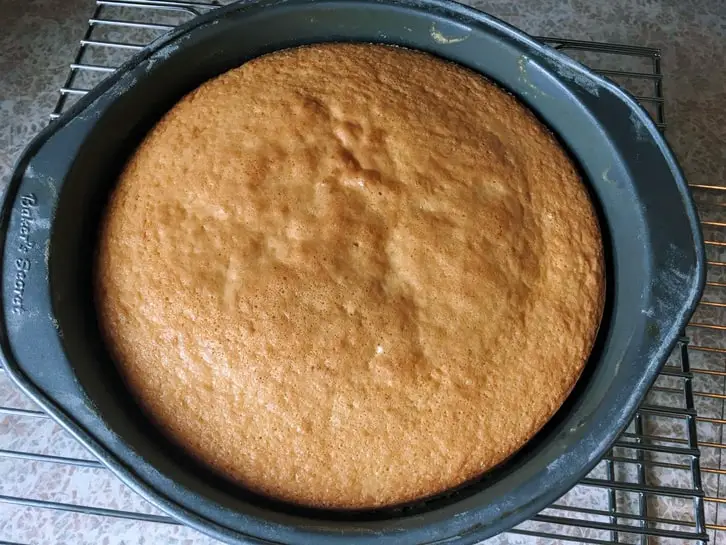 This Classic Genoise Sponge Cake post may contain affiliate links, meaning that if you choose to purchase something after clicking on one of the links in this post, I may earn a small commission at no additional cost to you.
CLASSIC GENOISE VIDEO TUTORIAL
When I was in school for baking and pastry, we always had a demo before replicating the recipe. I do things a little differently around here though, can you tell what it is? If you're a fan of "silent-film mode", I hope you'll subscribe to my YouTube channel!
WHAT DOES GENOISE MEAN?
If you didn't know, this classic genoise sponge cake is a favourite when it comes to French pastry. It makes the base for many beloved cakes, like the fraisier. Around the holidays, it's rolled up to make bûches de noël (yule logs), which means it's great for making jelly rolls, too. Despite its widespread use in French pastry, its origins are Italian. Named after Genoa, the sixth-largest city in Italy, we can now see where the name comes from. Genoise = Genoese/Genovese.
…