These vibrant probiotic-rich jalapeño pickles are easy to make and pack a mean spicy punch.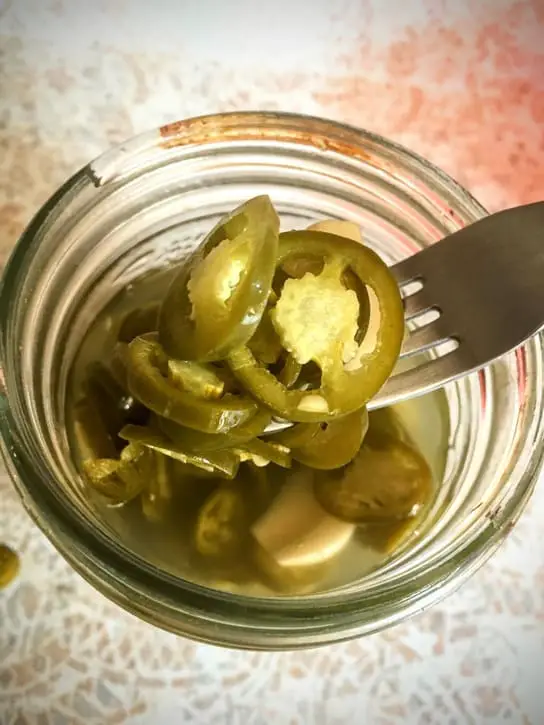 This article may contain affiliate links, meaning that if you choose to purchase something after clicking on one of the links in this post, I may earn a small commission at no additional cost to you.
FERMENTED JALAPEÑO PICKLES TUTORIAL VIDEO
If this is your first time visiting the kitchen, you're about to find out why I call my kitchen vintage… If you like my style, please consider subscribing to the Vintage Kitchen Vixen YouTube channel!
THE PERFECT SPICY CONDIMENT
Are you one of those folks who can't get enough spice in their life? Or maybe you're looking for a homemade edible gift idea for someone who NEEDS hot sauce on EVERYTHING? I'll tell you one thing: these fermented jalapeño pickles will not disappoint!
…