It's time to pull out the cast iron skillet and learn how to whip up a batch of this sesame naan bread. It's the perfect accompaniment for those winter soups and curries!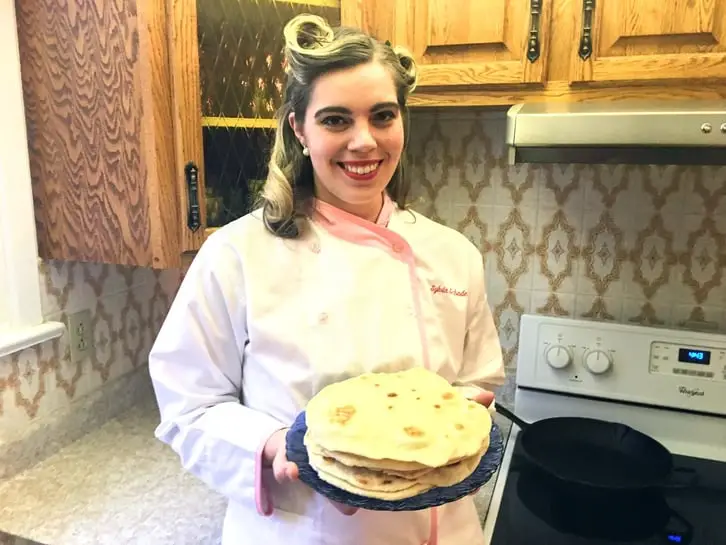 This post may contain affiliate links, meaning that if you choose to purchase something after clicking on one of the links in this post, I may earn a small commission at no additional cost to you.
SESAME NAAN BREAD RECIPE VIDEO
If you want to see how it's made, check out the video tutorial. If you like what you see, I hope you'll consider subscribing to my YouTube channel!
CAST IRON SKILLET SESAME NAAN BREAD
If you've never had naan before, it's kind of like a pita bread that's found in many Eastern cuisines. When I think of naan, Indian is the first cuisine that comes to mind, but it's one of many. Traditionally, naan is baked in a tandoor oven, but since I don't have one of those in my kitchen, I always turn to my trusty cast iron skillet whenever I'm making a batch. This is also the case when I make flour tortillas and breakfast biscuits, so naan bread is a natural fit. If you're new to the world of cast iron cooking, you'll want to begin HERE, but if you know your way around cast iron, please, continue. Of course, it's also possible to use whatever pan you wish, but I hope you give cast iron a shot!
…