A lot goes into preparing for a party, including stocking the liquor cabinet. The question is, what should you always try to keep on hand to make things easier?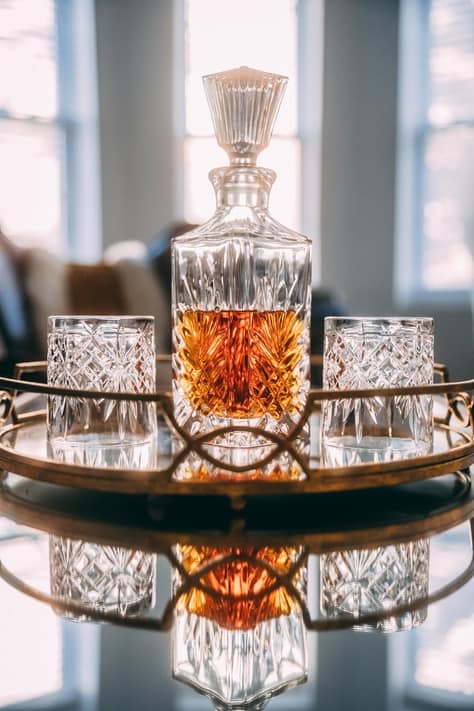 The Liquor Cabinet post may contain affiliate links, meaning that if you choose to purchase something after clicking on one of the links in this post, I may earn a small commission at no additional cost to you.
THE LIQUOR CABINET VIDEO
Do you want to see what I keep in my liquor cabinet? Here's a video of me doing a show and tell. If you like what you see, be sure to check out my YouTube channel and hit subscribe!
WHY SHOULD I STOCK THE LIQUOR CABINET?
Stocking the liquor cabinet is such a vintage thing to do, did you know? Fixing your guests a drink is an easy way to get them to feel welcome and comfortable in your home. More often than not we plan for our parties, but sometimes an impromptu gathering crops up, or there's something special to celebrate, like a promotion at work. When this happens, you'll be grateful that you have a well-stocked liquor cabinet. Best of all, you don't need very much! Here are seven bottles I try to keep in the liquor cabinet at all times.
…