When the Christmas holidays roll around, breakfast calls for an extra sparkle. Drizzled with a boozy bourbon maple syrup, this eggnog French toast recipe will put you in a right jolly mood!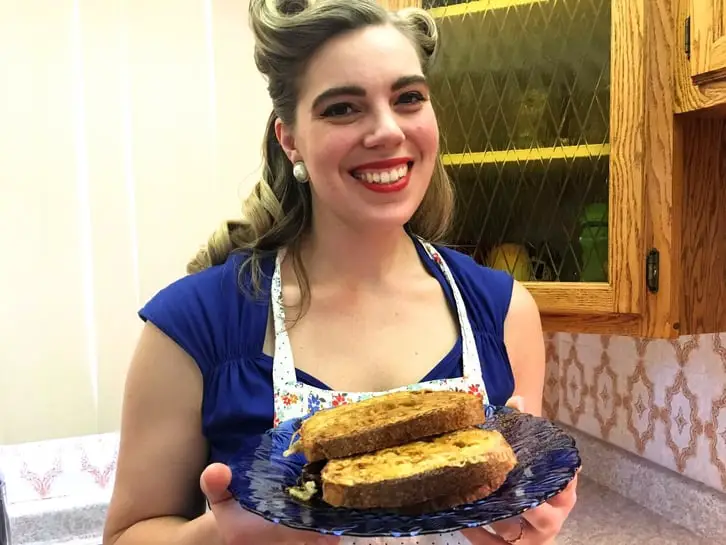 This post may contain affiliate links, meaning that if you choose to purchase something after clicking on one of the links in this post, I may earn a small commission at no additional cost to you.
EGGNOG FRENCH TOAST RECIPE VIDEO
Here's the video tutorial walking you through A to Z. If you like what you see, make sure to subscribe to my YouTube channel!
IT BEGINS WITH THE BREAD
The word for french toast in French is "pain perdu" which, translated, means lost bread. This classic breakfast used to be a means to use up stale bread. Waste not, want not and such. It's one of my frugal kitchen rules, not letting stale bread go to waste. Nevertheless, a truly exceptional french toast recipe begins with the bread.
…