These savoury steel-cut oats are fermented overnight for an almost creamy mouthfeel, a quicker cooking time, and easier digestibility. Learn how to make this easy breakfast bowl and how to tweak it for endless variations.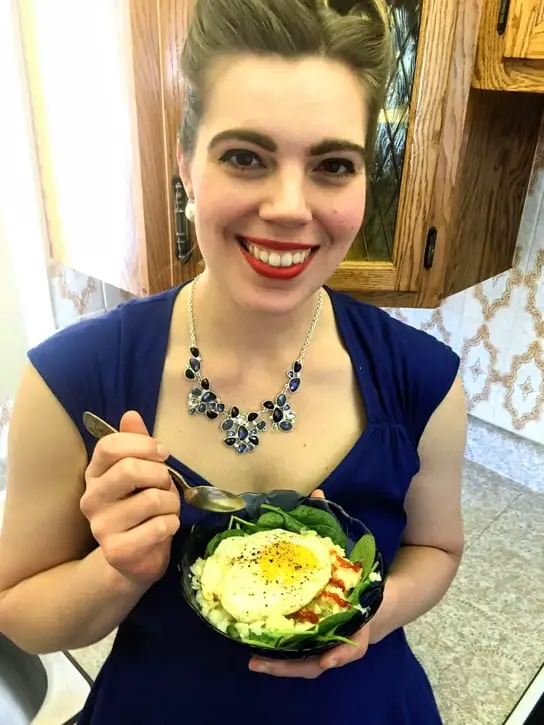 This Savoury Steel-Cut Oats recipe may contain affiliate links, meaning that if you choose to purchase something after clicking on one of the links in this post, I may earn a small commission at no additional cost to you.
SAVOURY STEEL-CUT OATS RECIPE VIDEO
Welcome to the Kitchen! If this is your first time here, you should know that there's an accompanying video for each and every post. I do this little thing called "silent-film mode" for my recipe tutorials, so if you like what you see, I hope you'll subscribe to my YouTube channel!
SAVOURY STEEL-CUT OATS FOR BREAKFAST
Savoury steel-cut oats first appeared on my radar a few years ago. In full transparency, I was a major skeptic and didn't buy into them at first. They sounded too weird to even comprehend! Can you blame me? I grew up with steaming pots of cinnamon raisin oatmeal, or oats with dried cranberries, pepitas and maple syrup. Oatmeal was always sweetened, so I closed myself off to experimenting with a savoury alternative.
…