Forget about frozen meatballs. Making homemade meatballs is a breeze and so much more flavourful! Dust off your cast iron skillet and learn how to make your own meatballs from scratch. Today I'll be sharing a recipe for Italian-style meatballs!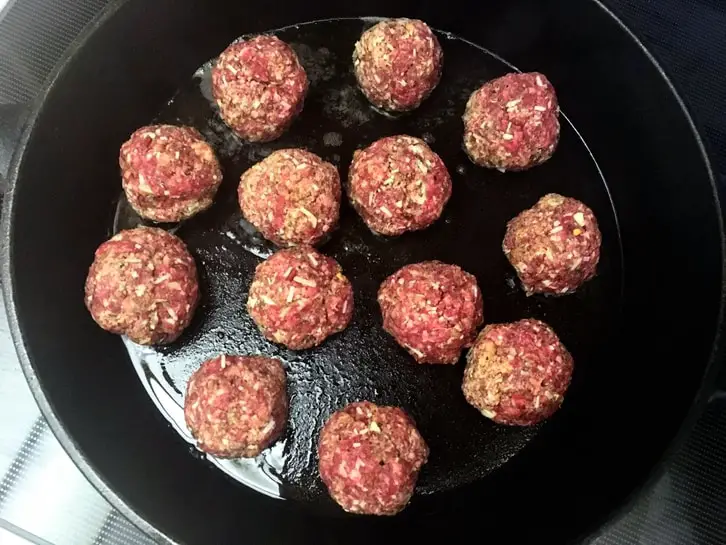 This Homemade Meatballs recipe post may contain affiliate links, meaning that if you choose to purchase something after clicking on one of the links in this post, I may earn a small commission at no additional cost to you.
HOMEMADE MEATBALLS RECIPE VIDEO
Are you new to the Kitchen? If so, there's something you should know about my recipe videos. I do this little thing called "silent-film mode", so if you like what you see, I hope you'll subscribe to my YouTube channel!
DUST OFF YOUR CAST IRON SKILLET
First off, you don't need a cast-iron skillet to make these homemade meatballs. If you're finishing off the meatballs in the oven, however, I do recommend using an oven-safe skillet. The reason I recommend cast iron? Because I'm a hardcore fan and think cast-iron cookware is the bee's knees. It's easy to work with, it lasts forever, and it's toxin-free. If you've never cooked with castiron ware, I recommend starting here.
…