This classic cauliflower gratin (also known as cauliflower cheese) is the perfect devise to sneak veggies to picky eaters! Coated in a creamy white sauce and smothered in cheese, this cauliflower bake is a smash hit as a side!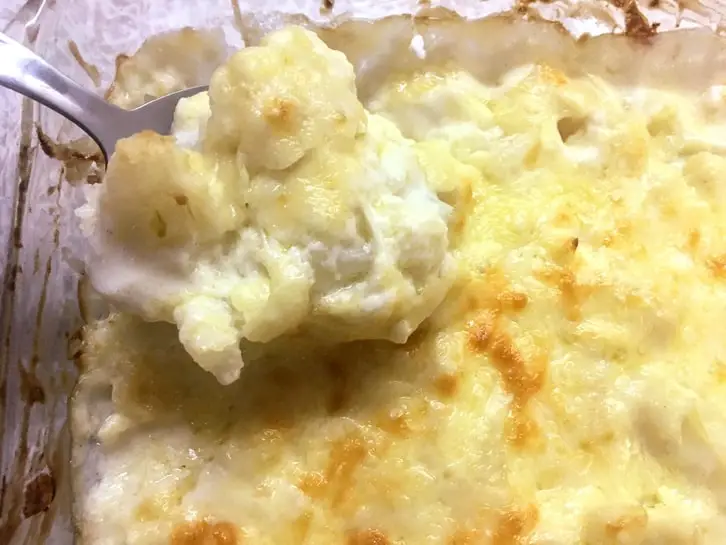 This post may contain affiliate links, meaning that if you choose to purchase something after clicking on one of the links in this post, I may earn a small commission at no additional cost to you.

CLASSIC CAULIFLOWER GRATIN VIDEO TUTORIAL
This classic cauliflower gratin is easy enough to make, but here's the demonstration so I can show you how it's done. If you're a fan of the "silent film mode", I hope you'll consider subscribing to my YouTube channel!
A TRADITIONAL SIDE DISH
Prior to writing this post, I had always thought cauliflower gratin was a classic French dish. I mean, gratin, right? It turns out I was wrong! Traditionally, this classic cauliflower gratin goes by another name: cauliflower cheese. And you know what? It's an English dish! Can you blame me for thinking it was French though? I mean, look at their classic ham and cheese melt: it's blanketed in béchamel and covered in cheese. Whatever the case may be, this is a traditional side dish and a popular one around the table, too!
…