These vibrant jalapeño pickles are rich in probiotics, easy to make and pack a mean spicy punch.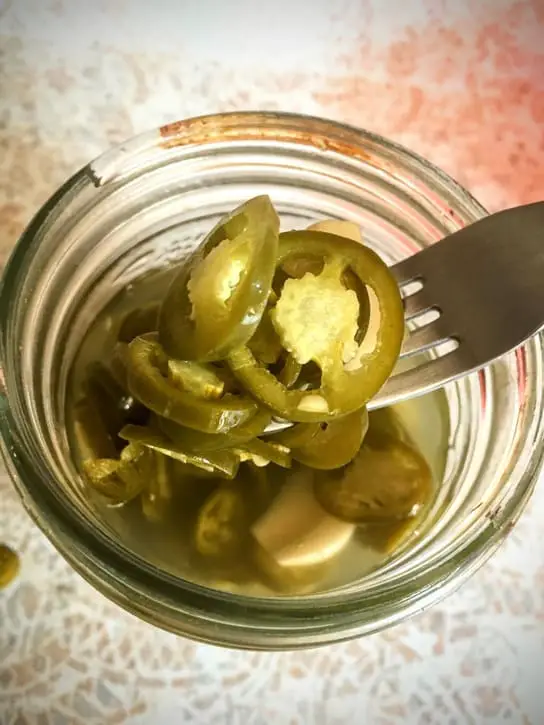 FERMENTED JALAPENO PICKLES: THE PERFECT SPICY CONDIMENT
Are you one of those folks who can't get enough spice in their life?
Or maybe you're looking for a homemade edible gift idea for someone who NEEDS hot sauce on EVERYTHING?
I'll tell you one thing: these fermented jalapeño pickles will not disappoint!
Unlike the sodium-heavy pickles that can be found beside the salsa at the grocery store, these are actually good for you.
Pull them out for Taco Tuesday.
Dress up your breakfast eggs.
Add a spicy twist to savoury baked goods, and stick them in sandwiches.
You will want these in your burgers for a little kick that burns oh, so good.
…