This kefir-brined chicken is juicy and bursting with flavour, and it couldn't be easier to make! Learn the basics of brining so you can put this easy and wholesome sheet pan dinner on the table this week.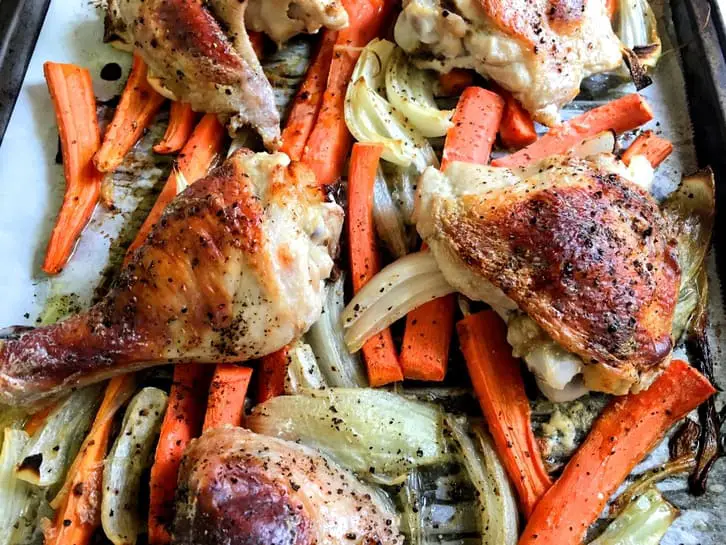 This kefir-brined chicken post may contain affiliate links, meaning that if you choose to purchase something after clicking on one of the links in this post, I may earn a small commission at no additional cost to you.
KEFIR-BRINED CHICKEN TUTORIAL VIDEO
There's not very much that goes into making this simple sheet pan dinner, but here's the recipe video if you want a tutorial. It's one of my silent-film mode videos, so if you like what you see, be sure to subscribe to my YouTube channel!
THE KEFIR
First off, if you can't get your hands on milk kefir, don't worry about it. You can easily swap the kefir out with buttermilk if that's easier for you to get your hands on. I just happen to be swimming in milk kefir because I make my own at home.
…