Roses are red, violets are blue, do you have a lot of violets and not know what to do? There are a surprising number of things you can do with these pretty purple flowers, so read on!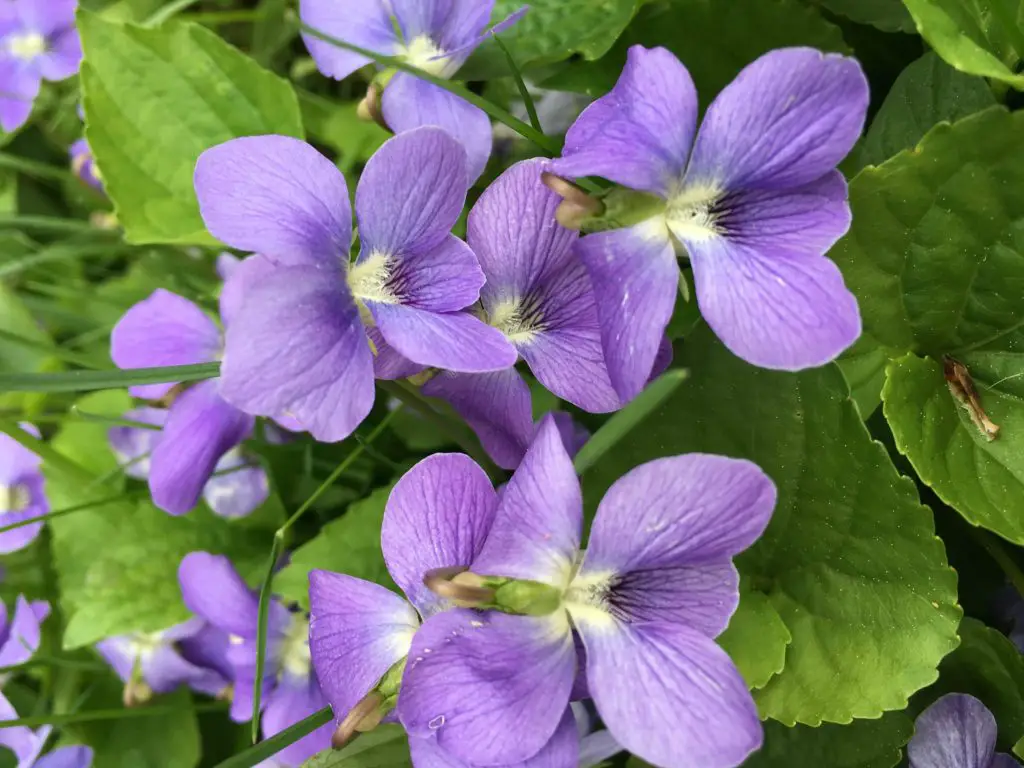 WILD VIOLETS IN BLOOM
Wild violets were the last thing I was expecting to find in my backyard when winter melted away into spring.
It was late September when I purchased my home. All there was to see out back was a dwindling garden patch with the last stragglers of a tomato harvest.
It was December when I moved in, and by then there was a thick blanket of snow on the ground. Winter passed by me, and as it started warming up, I was eager to see what I had to work with.
Finally, the snow melted and the drab brown lawn turned emerald. One day, I looked outside and was delighted to see hundreds of wild violets coming into bloom.
RELATED: Wild Dandelion Salad Recipe
RELATED: Is Garlic Mustard Invading Your Garden? Eat it!
…