Sprouts are chock-full of vitamins and nutrients and carry a range of health benefits as a result. Learn how to grow your own sprouts at home and see how rewarding it can be!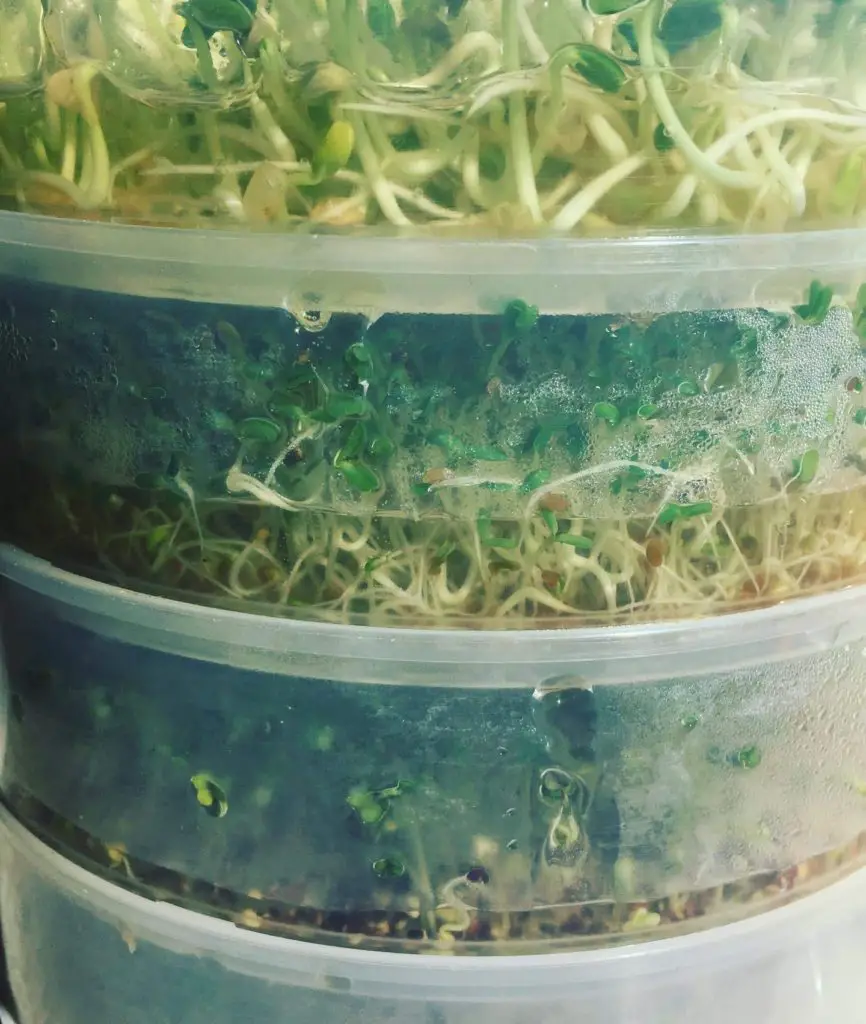 This How to Grow Your Own Sprouts at Home post may contain affiliate links, meaning that if you choose to purchase something after clicking on one of the links in this post, I may earn a small commission at no additional cost to you.
HOW TO GROW YOUR OWN SPROUTS VIDEO
Welcome to the Kitchen! Here's a video where I talk all about how to grow your own sprouts at home. If you like what you see, be sure to check out my YouTube channel for more fun videos!
SPROUTS SHOULDN'T BE A TREAT
Believe it or not, sprouts used to be a treat for me. I grew up in a small town, so finding alfalfa sprouts in the local grocery stores wasn't always an easy task. I always appreciated them when my mom was able to get her hands on a little plastic container, but I never really gave them much thought. When I was living near Montreal's Jean-Talon Market–one of the most magical places on earth–sprouts became a more regular thing.
…