Buying and quartering a whole chicken is a lot more economical than picking up a couple of chicken breasts. When you make the switch from purchasing pieces to a whole bird, the question needs to be asked: How do I quarter a chicken?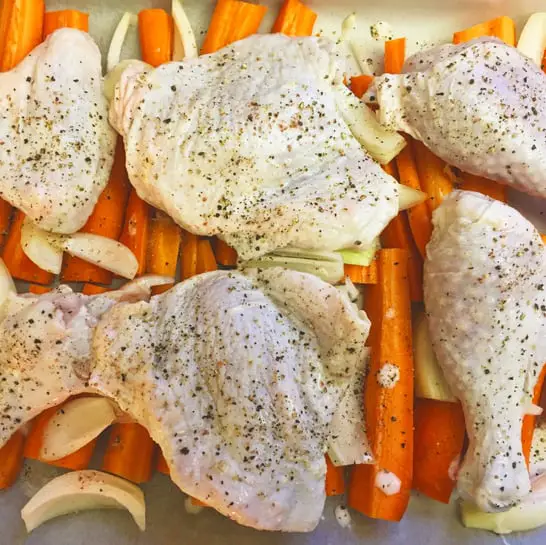 READY, SET, QUARTER
So you went to the grocery store and bought a whole chicken, now what?
First off, look at you, you savvy shopper! Buying a whole chicken is a much more economical option in the long run because you can get three or four meals out of it and you won't need to buy chicken broth if you make your own.
There are so many options when you bring home a whole chicken.
One route to go is throwing it in a roaster with some veggies, herbs, and salt and pepper, like my paprika roast chicken recipe.
Another is to quarter up the bird for more meal variety and more flavourful stock. Let's take a look at what we will need to get started.
…