These soft and crusty bakery-style kaiser rolls are everything you could ask for when making a deli sandwich or fixing hamburger.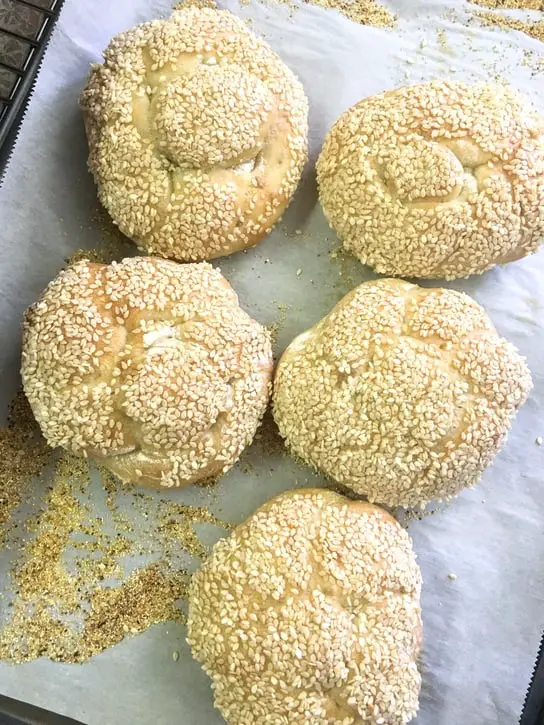 This Kaiser Rolls recipe post may contain affiliate links, meaning that if you choose to purchase something after clicking on one of the links in this post, I may earn a small commission at no additional cost to you.
KAISER ROLL TUTORIAL VIDEO
Join me as I walk you through how to make these classic kaiser rolls from start to finish. If you're new to the Kitchen though, you're about to find out that I do things a bit differently here…
GET READY TO MAKE BAKERY-STYLE KAISER ROLLS
We don't need very much when making kaiser rolls from scratch because the ingredients are simple and the tools are minimal. For one, we will need a kitchen scale to weigh the ingredients. As convenient as cup measurements are, they aren't precise, and precision is key for bakery-style kaiser rolls. The other tool you might want, apart from a couple of baking sheets, is a stand mixer with a dough hook attachment. While you could work this dough by hand, it is quite sticky, so a stand mixer is ideal if you want to keep everything as neat and tidy as possible. If you plan on baking these rolls a lot, you might want to consider investing in a kaiser roll stamp, or you can do as I do and knot the buns.
…