Pull out your trusty cast-iron skillet and get ready to make this super simple (and flavourful) pickled fried green tomato recipe.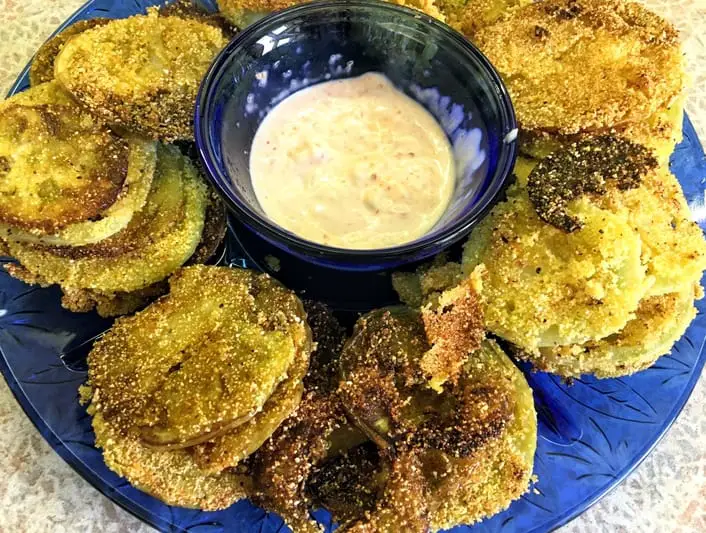 This Pickled Fried Green Tomatoes recipe post may contain affiliate links, meaning that if you choose to purchase something after clicking on one of the links in this post, I may earn a small commission at no additional cost to you.
PICKLED FRIED GREEN TOMATOES VIDEO
Pickled fried green tomatoes couldn't be easier to make, but if this is your first time, here's a video tutorial. If you're new to Vintage Kitchen Vixen, you're about to see that I do things a little differently when it comes to my videos… For more videos like this, be sure to subscribe to my YouTube channel!
GET READY TO MAKE PICKLED FRIED GREEN TOMATOES
Maybe you have an abundance of green tomatoes in your garden that need to get used up, or maybe you just have a hankering for this classic Southern side. In any case, pickling the tomatoes before frying them really gives them an extra punch and imparts them with incredible flavour. Here's what we'll need.
…